Main Content
2020 Recreation Movement Challenge
About the 2020 Recreation Movement Challenge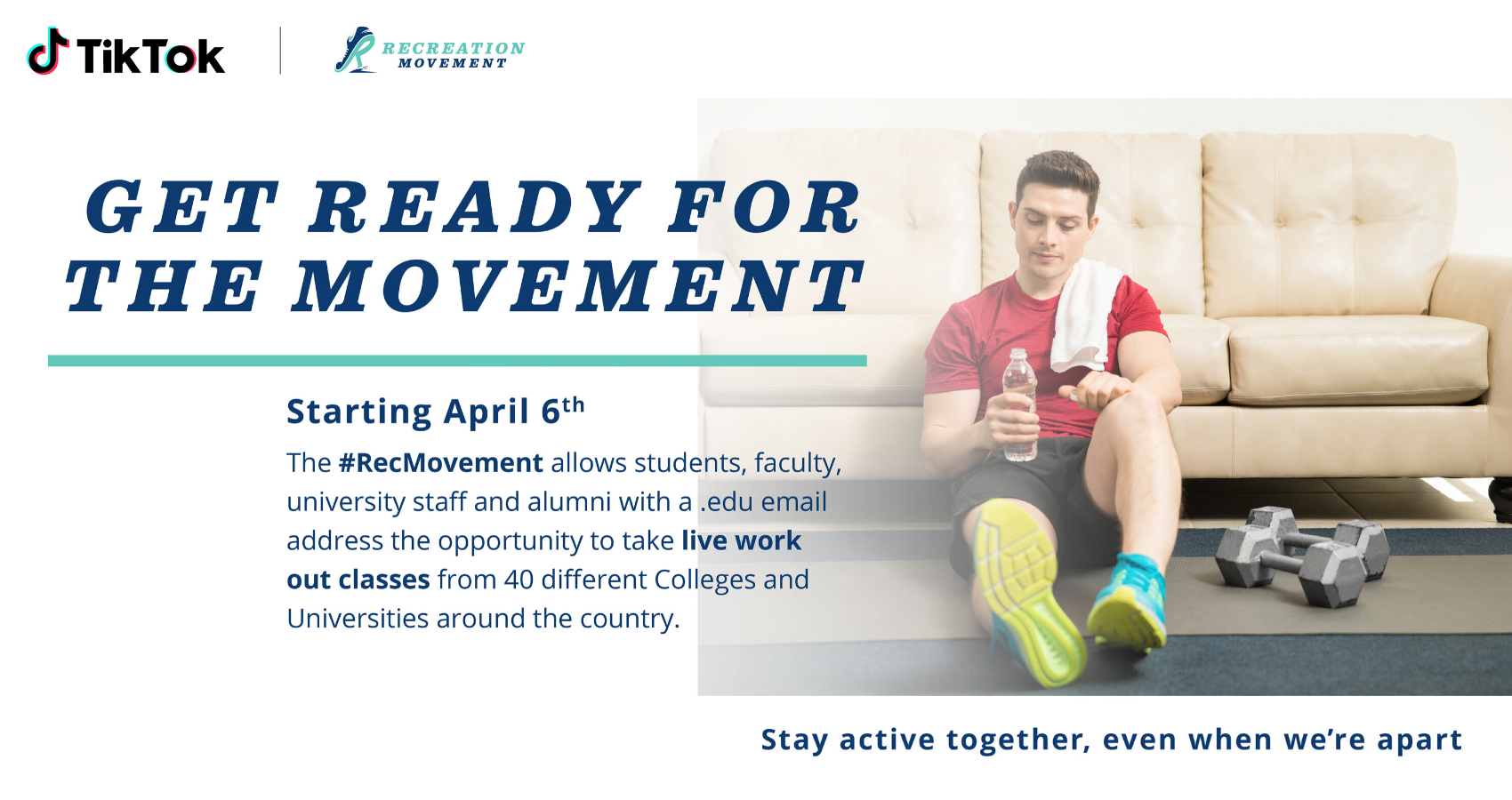 The 2020 Recreation Movement Challenge is a country-wide movement challenge running from April 6 – August 16 that enables university students, faculty, and staff to participate in online workout classes from 40+ different colleges and universities across the country. Digital fitness and recreation are great ways to have people connect, engage, and stay healthy during these uncertain times.
Wake Forest University students, faculty, and staff with an @wfu.edu email can access these online fitness classes and online fitness classes from over 40 schools classes through the online Movement Challenge Platform, where they can self-report their minutes of physical activity. Self-reported physical activity does not need to come from participation in the virtual group fitness classes; it can come from any type of movement they enjoy doing.
The university with the highest self-reported active minutes will win the challenge and enjoy bragging rights. GO DEACS! 
When Does the Challenge Start?
The challenge launches officially on Monday April 6th at 4pm! 
How Do I Create An Account?
Create an account using a ".edu" email address
How Do I Tune In to Live Classes?
After logging in to the portal, you will click on the Recreation Movement Logo on the left hand side to get the the website's home page.
Scroll down to view classes from the list of "Upcoming Live Events." If you do not see the class you would like to participate in, click the "View All" tab for a comprehensive list of all classes that are available.
Visit the link HERE to view all Wake Forest specific offerings
How Do I Log My Workout?
Click "Log Movement" found int he upper right hand of the Recreation Movement portal
Select the date of the workout, activity type, and duration of the workout