By: Kristin Knight
Phil Haynes, a member of the Wake Forest Class of 2018, was one of three all-conference-caliber redshirt seniors to start the season for Wake Forest in 2018. He was a two-time All-ACC guard starting all 13 games his senior season. Haynes was drafted by the Seattle Seahawks during the fourth round on Saturday April 27th.
Campus Rec sat down with the Raleigh native to talk about his time at Wake, his draft experience, and his upcoming career with the NFL.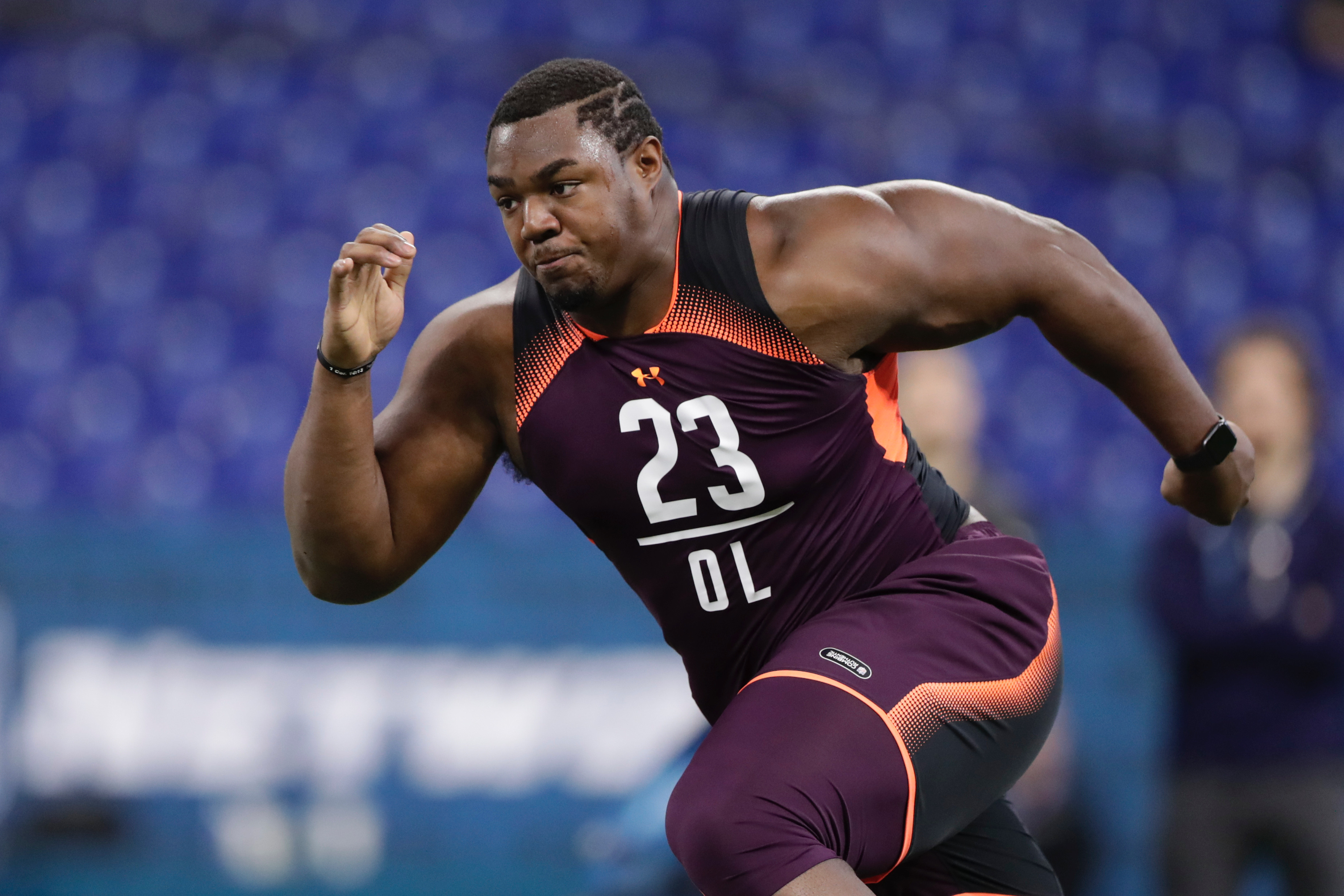 Campus Rec: When did you know you wanted to pursue a career in the NFL?
Phil Haynes: I decide to pursue a career in football my senior year of high school. I had just recently transferred to a new school and they required everyone to play a sport every season. At this point, I had been playing basketball for several years, but I had to pick a fall sport. For me, my that fall sport was either football or cross country–an easy choice for me. That's how I got started and I ended up loving it.
CR: How has Wake Forest helped you prepare for your career in the NFL?
PH: Wake Forest taught me the game of football. Coach Clawson and his staff turned me into an NFL prospect from a basketball player who knew nothing about football.
CR: Since leaving Wake, how have you been preparing for the draft?
PH: Right after Wake's 2018 Bowl game, I flew home for a couple of days then went straight to training in San Diego. The place I trained at was call EXOS and they are probably the best in the business at getting guys ready for the Combine and Pro Day. The experience that gave me was first of all, my first West Coast experience. Secondly, it gave me an insight into other schools and how they operate. Lastly, they gave me a family in two short months.
CR: How were you feeling during the days and weeks leading up to the draft?
PH: I was extremely stressed. Imagine not knowing if you will get a job that you have put years and years of effort into but also not knowing where you will be. I'm going to Seattle but there were other teams in play and I could have gone anywhere. There were times where I couldn't sleep at all just from worry. You want to go to a place that really wants you and is a good fit for you. I think I found that.
CR: What was the draft-day experience like for you?
PH: I knew I was going to go early day three but still not knowing where I was going was killing me. I was very lucky to go day three because I got to celebrate while the draft was still on. Draft day was awesome and there were so many people that made me feel special during the whole process.
CR: What will you miss most about North Carolina?
PH: Definitely family and friends. I was born and raised here. It seems like everyone is here and being here just makes it easier for me to see everyone. I will also miss all the southern food and especially the sweet tea!
CR: What are you most excited about in joining the Seattle Seahawks?
PH: I'm really excited about running the ball. I don't want to bore you with all the details, but in my opinion, I fit into their scheme really well and I'm just ready to knock someone off the ball.
CR: What are your goals for your career in the NFL?
PH: I want to play as long as my body allows me to and of course bring a Super Bowl back to Seattle. I also just want to become the best player I can be and also help my teammates along the way.
Wake Forest will certainly miss one of our "Beef Boys," but Campus Rec and all of Wake Forest wish Phil Haynes the best in his NFL career!
Follow Campus Rec on Facebook and Instagram for more content!
Recent Posts
November 28, 2021

November 18, 2021

November 11, 2021