By: Kristin Knight
Even when you have the best intentions, it can be difficult to make time for a workout. Recruiting a workout buddy is a great way to improve your chances of making it to the gym and amp up your workout. Here are the 5 reasons you need a workout buddy.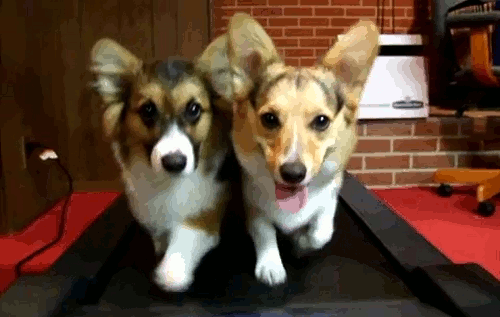 You'll show up
If I tell myself I'll workout before class, there's a HUGE chance that's not actually happening. However, having the obligation of meeting my friend prevents me from rolling over and hitting the snooze button. Most likely, you'll both be thinking, "Ugh, I don't want to get up" but making a commitment to each other will get you out of bed and out the door. Your workout buddy can't just be anyone though; they should be someone you're close enough with that you'd feel bad bailing on your workout with them last minute. 
You'll push yourself
Working out with someone else, whether or not they're more fit than you, motivates you to push yourself harder. Even in a group fitness class, it makes a difference if you know the person next to you. Furthermore, you can both become each other's cheerleaders, providing encouragement whenever one of you starts slowing down.
You'll have more fun
Maintaining physical, mental, and emotional health can be difficult as busy college students. Finding a workout buddy, or several, can be a great way to catch up with friends while breaking a sweat. You'll leave the gym not only proud of the hard work you put in, but also rejuvenated from spending time with friends — a win-win if you ask me!
You'll try new things
Let's face it, going to a new workout class by yourself can be a little intimidating, but taking a friend makes it a great way to try something new together. Rather than feel uncomfortable and confused when you don't know what the instructor is talking about, you and your workout buddy can laugh about it together. Check out the Group Fitness Schedule to find a new workout to try this week!
You'll be consistent
If you and your workout buddy commit to going to the gym four days a week, or even just taking a specific class once a week, it will help you form a routine. If your workout buddy can't make it one day, you'll be more likely to stick with your schedule. 
Show us how you and your workout buddy break a sweat! Tag @wfucampusrec and use the #WorkoutBuddies to be featured on our Instagram. 
Follow Campus Rec on Facebook and Instagram for more content!
Recent Posts
November 28, 2021

November 18, 2021

November 11, 2021