By: Kristin Knight
If you can't imagine Thanksgiving dinner without a perfectly roasted turkey in the center of your dinner table, I urge you to continue reading this anyway. Whether or not you eat meat, there are plenty of easy ways to make your holiday more plant-based.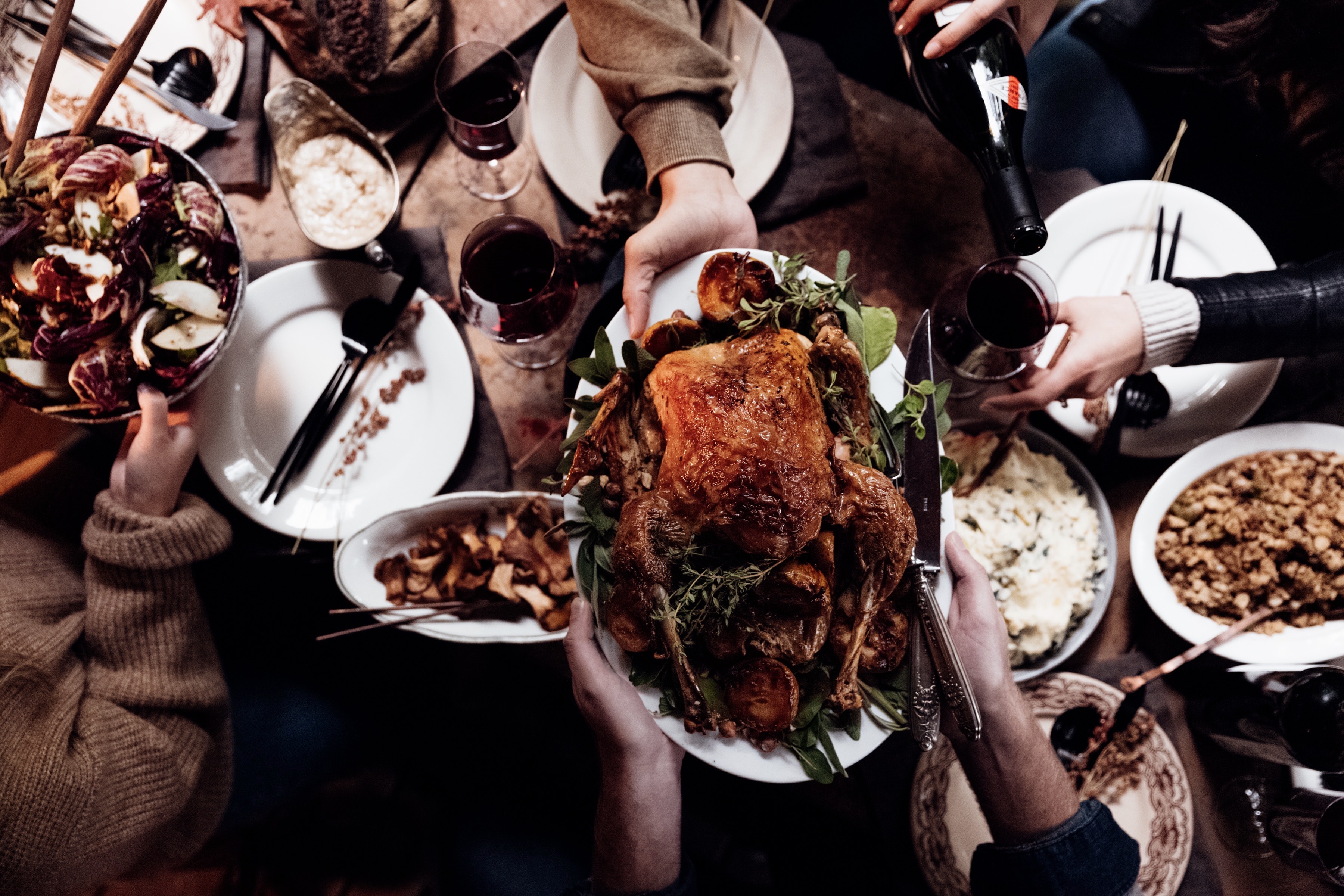 This year will be my third Thanksgiving as a vegetarian. The first year, I didn't eat the turkey, and guess what? There was still plenty for me to eat! Basically everything on a traditional Thanksgiving menu, besides the turkey, is vegetarian. I did make my own pan of stuffing, rather than eating the stuffing inside the turkey, and I made sure vegetable broth was used in place of chicken broth in the other dishes. The point is, not eating meat, on a day traditionally centered around meat, really wasn't hard.
However, my meal lacked a main dish. Since I've made the decision not to eat meat, I didn't miss eating the turkey; I ate plenty of delicious and filling food, but I felt like my meal was missing something. Last Thanksgiving, my second as a vegetarian, I planned ahead and found plant-based recipes that meat-eaters and vegetarians alike enjoyed. If you want to cut out animal products completely (proud of you) or just try a few side dishes, here are my tips for a cruelty-free, but delicious Thanksgiving dinner!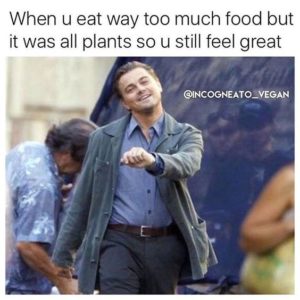 Tofurkey
If you want a meat-free centerpiece to your Thanksgiving dinner, try tofurkey! Tofurkey is a turkey-alternative made of tofu. You can buy it as a roast with stuffing inside or you can buy it sliced like deli meat. I buy the sliced version year round at Publix, so I'm sure you can find it at any grocery store. I've only ever gotten the whole tofurkey at Trader Joe's, but I'm sure it's sold other places as well. Last year, the whole roast was sold out at Trader Joe's by the time I got home for break, unfortunately. 
 I improvised by buying the sliced tofurkey, creating little "enchiladas" by rolling up slices filled with stuffing and baking them covered in vegan gravy. So easy. So delicious. Even if something is sold out, there are still plenty of ways to add a plant-based protein to your Thanksgiving dinner! 
Mushroom Gravy
Last year, I made this vegan mushroom gravy from Bianca Zapatka's blog. It was so delicious on top of my tofurkey and on both white potatoes and sweet potatoes — even my dad, who's very much a meat-eater, enjoyed it. The recipe is easy to follow and only takes 20 minutes. I'd definitely recommend trying it this year. I know I'll be making it again! Pro tip: chop your mushrooms up more finely for a smoother gravy.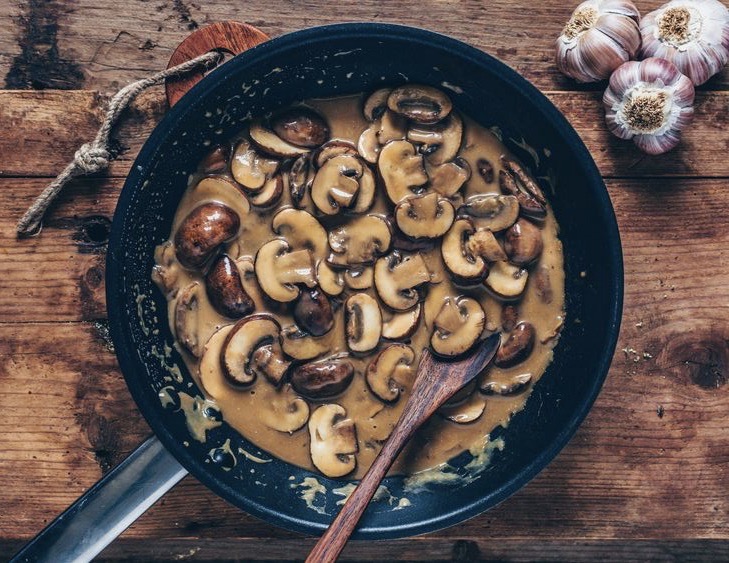 Easy Plant-Based Alternatives 
Interested in making a traditional recipe more plant-based? There are tons of animal product alternatives to help you out. 
Milk:

You can easily switch out the milk in a recipe for a plant-based option. My favorite is unsweetened vanilla almond milk, but there's also soy, coconut, oat, pea… etc, so find which one you like best!

Butter:

For a butter alternative, I love the Earth Balance buttery spread that's made from a vegetable oil blend. It literally tastes exactly like butter, but it's cruelty-free.

Cheese:

Daiya is a relatively well-known brand for vegan cheeses. Whether you want a full cheese board or just a topping of shredded cheese, there are tons of options. Nutritional yeast is a great alternative for grated parmesan cheese, too — I use it on top of pasta all the time.

Broth:

Switching to vegetable broth is such an easy fix and it doesn't change the flavor of your recipe at all (if my dad doesn't notice, neither will you).
Goodbye Marshmallows
If you love marshmallows on top of sweet potatoes, don't forget that they contain animal products. Marshmallows contain gelatin which is made from animal by-products from the meat industry. Whether or not you live a plant-based life, you have to admit that's pretty gross. Fortunately, there are vegan marshmallows! Dandies is a brand of vegan marshmallow sold by Walmart and Amazon. Trader Joe's sells vegan marshmallows as well.
Prioritize Compassion
Thanksgiving is a holiday about appreciating what you have. It's a great opportunity to be kind to the people around you and to practice making kind choices about the foods you eat. If you read all the way to the end of this blog, you've taken the first step. It's more important to try than to be perfect, so congratulations on making it this far.
Happy Thanksgiving to everyone! We hope it's full of good company and good food!
Follow Campus Rec on Facebook and Instagram for more content!
Recent Posts
November 28, 2021

November 18, 2021

November 11, 2021