By: Maddie Boyer
Working out should be a way to relieve stress, not add it! Whether you're struggling to find available spots at the gym or just aren't feeling quite comfortable with going yet, there are plenty of ways to still make the most of your workout. Check out some of our favorite ways to stay fit anywhere you are.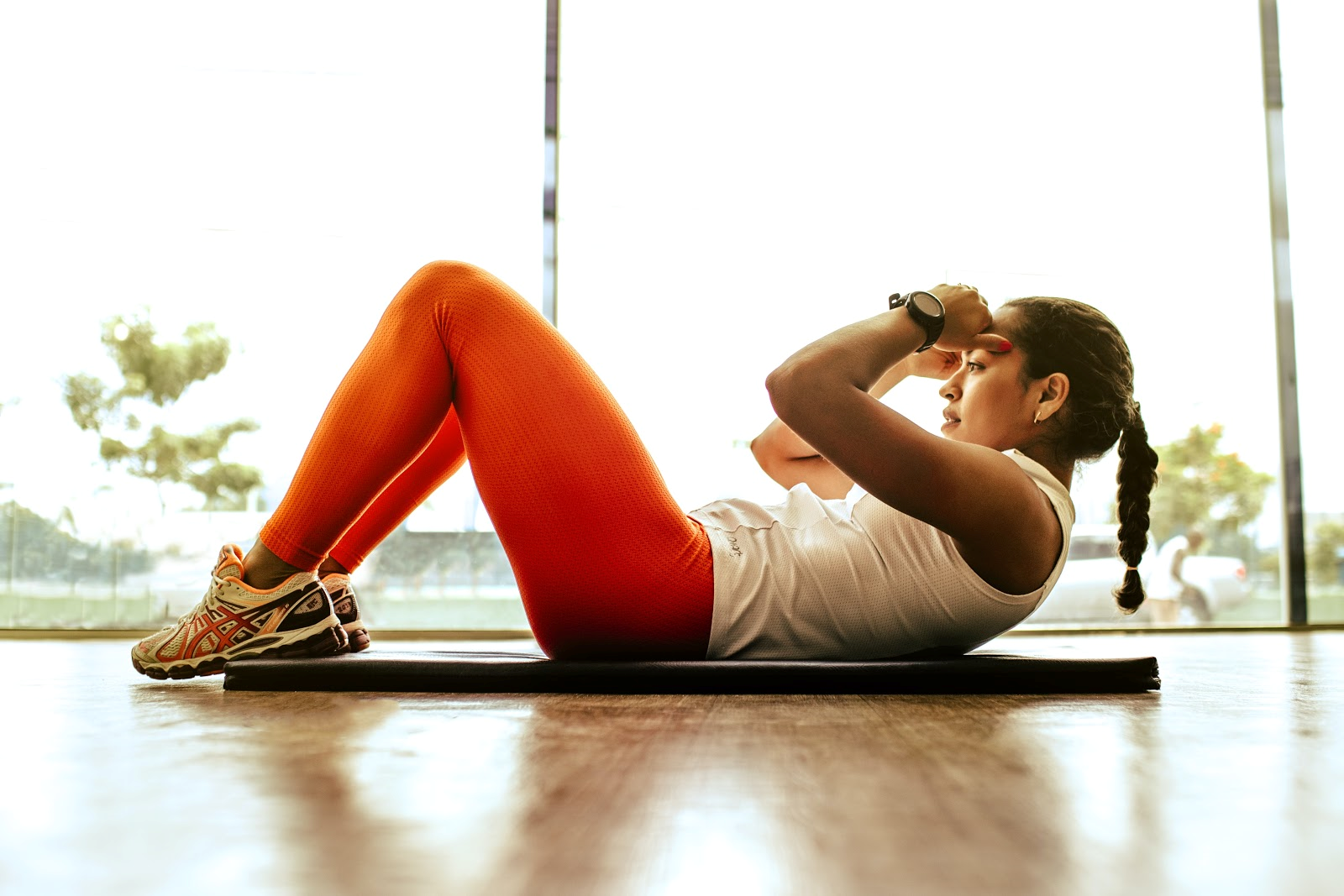 Wellbeing Center Virtual Fitness Options
Remote Stream Classes: Now you can bring the gym to you! Whether in your dorm or apartment, you can join live fitness classes by Remote Stream. Check out the above link for more details on how to access Remote Stream classes.
Group Fitness Schedule: When looking at the group fitness class schedule, you may notice that some classes on the schedule say "Remote Stream". ALL Group Fitness classes will require a class reservation. Once reserved, you will then be provided the Zoom link to join the LIVE remote class.
Deac on Demand: Deac on Demand offers a great way to get that extra push. With this service, you can get weekly personalized workouts, support, and check-ins no matter where you are!
Fitness to Go: Fitness to Go is a great option to customize your workout to your comfort level and preferred location. Whether you are located in your dorm or prefer an outdoor area, with Fitness to Go a certified trainer will meet you with a plan to guide you through a workout.
Les Mills on Demand: Les Mills on Demand offers access to 1000+ workouts suitable for all fitness levels. Take classes wherever most suitable for you! LMOD offers a 30-day free trial and a discount for Wake Forest students once the trial expires.
Alternative Free Workout Videos
Nowadays, there are so many options for at-home workout videos! Youtube has great options for at-home workouts. Your own personal trainer from your bedroom! We've gathered some of our favorite Youtube channels to check out.
XHIT daily: This channel has something for everyone, whether you're a fitness enthusiast or a beginner looking for something to get started. With a mix of easy 'how-to' tutorials to more intense routines, you'll be sure to find the perfect fit for you!
MadFit: This is one of my personal favorites that has gotten me through quarantine! MadFit offers a variety of workouts, from core to arms. She offers many workouts specifically tailored to apartment/dorm-style living which are low impact and jumping-free, so you can work up a sweat without waking up your neighbors.
POPSUGAR Fitness: If you're looking for variety, this is the channel for you. POPSUGAR Fitness offers options for workouts and active recovery, so you can keep moving at any stage. With new videos every week, you'll never run out of content!
Invest in Some Staples
You can easily replicate some of your favorite gym workouts at home with some simple fitness staples! Equipment doesn't have to be expensive either! I love my resistance bands from Amazon; less than $10 and something I can use in a variety of different ways. Up your squat game, try some arm workouts — so many workout options from just a few bands. Most come in a pack so you can tailor the intensity! While resistance bands are my personal favorite at-home workout go-to, there are so many other great, affordable options. Target offers yoga blocks and mats (sometimes in the dollar section!). Jump ropes and light weights are other easy ways to get moving at home. 
Get Fitspiration Online
Whether you're looking for circuits that target multiple body parts to save you an extra trip to the gym or you just need some inspiration to spice up your routine, there are so many online workout options. I personally turn to Pinterest often for workout routines and exercises. Many fitness apps also offer free trials, so you can get a taste of different circuits and styles.
Get Outdoors
If you're not already a runner, there's no better time to start! With temperatures dropping and leaves starting to change, now is the perfect time to get outside and get your sweat on while enjoying beautiful autumn in North Carolina. 
There are so many ways to keep active, gym or no gym! Hopefully, some of these recommendations have inspired you to shake up your workout. And of course, Campus Rec is open for reservations for Group Exercise, the Weight Room, Climbing Wall, and Pool Lane. Go fitness and go Deacs!
Follow Campus Rec on Facebook and Instagram for more content!
Recent Posts
November 28, 2021

November 18, 2021

November 11, 2021