By: Maddie Boyer
It's that time of year! It's hard to believe that our time on campus has already come to a close. Though the holidays may look different this year, we still have lots to be grateful for and can celebrate our loved ones from afar while keeping each other healthy and safe.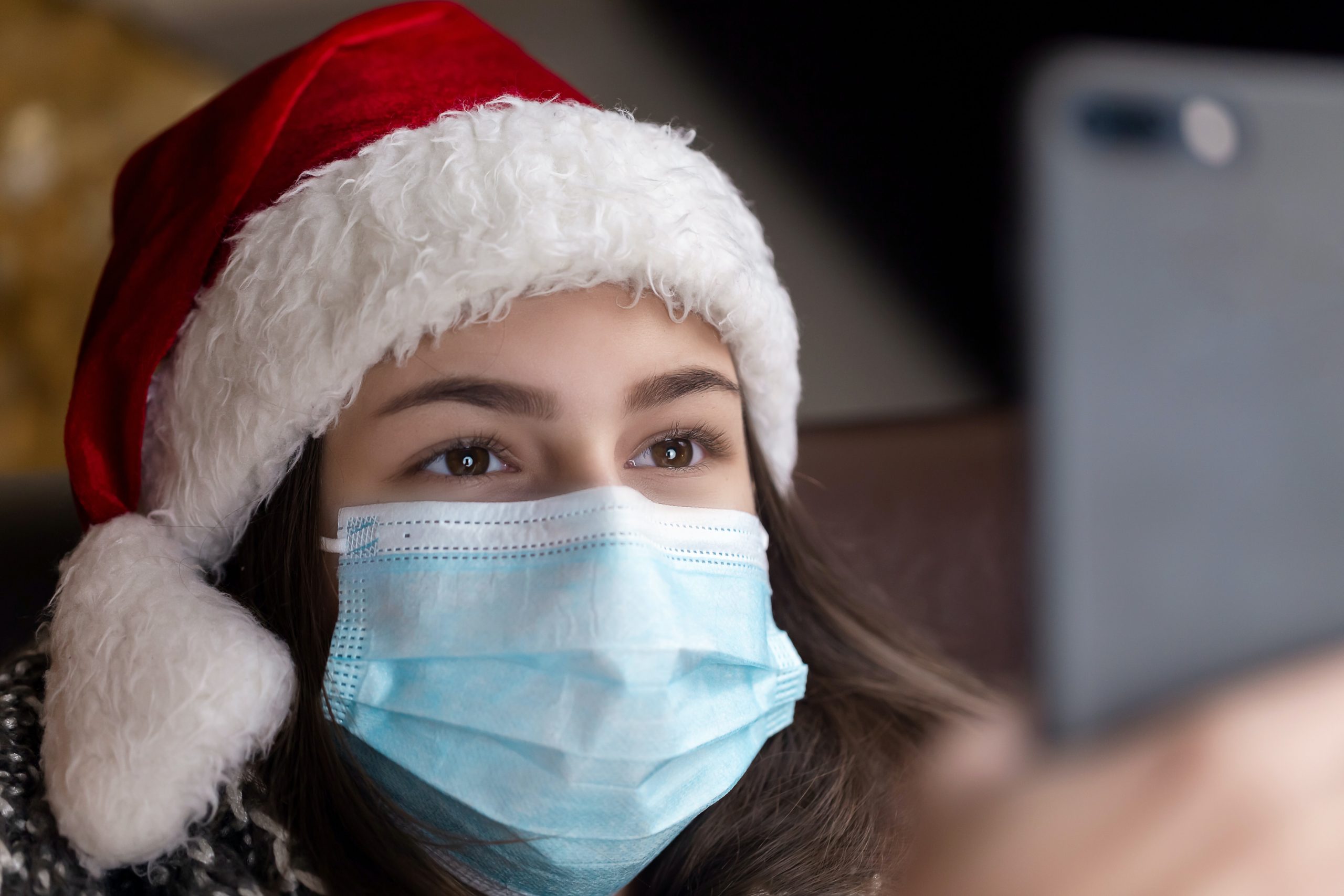 Call into the Holidays
Staying home this holiday season doesn't have to mean staying out of touch! Calling your loved ones will go a long way and is a wonderful opportunity to connect and catch up from a safe distance. You can get creative with it too! Personally, my family will be setting up Zoom in our kitchen and hanging out with the family we typically spend Thanksgiving with for the whole day to mimic the day to the best of our abilities, from cooking together to eating together. While that may not be everyone's style, there are lots of ways to still incorporate your loved ones into the holidays this year.  In fact, now you may have the opportunity to reach out to even more people, so lean into the blessing of connection this year.
Celebrate Traditions Virtually 
One of my favorite parts of the holiday season is traditions, and those don't have to be foregone this year! While they may require a little extra creativity, you can absolutely find ways to keep your favorite traditions alive. For example, while unusual, one of my family's traditions is to watch the worst movie we can find while recovering from our Thanksgiving dinner. This year, we will be live texting our reactions to the selection in a massive cousin group chat. Always play a game of family football? Set up a tournament between immediate families! Have a certain family member always give a toast? Have them record it or call in so everyone can watch! There are lots of options to keep your favorite elements of the holidays alive until we can celebrate with our loved ones once more.
Swap Recipes
Maybe your Grandma always makes an apple pie and you can't bear the thought of spending the holidays without it… well you don't have to! This holiday season is the perfect opportunity to swap recipes to have all the dishes you love on the table. Not only will this mean a special way for you and your loved ones to contribute to each others' meals, but it's a great way to learn new recipes to keep for years to come! Get your friends involved too and learn some new dishes that you may have never thought to incorporate!
Secret Snowflake
Quarantine doesn't have to mean no gift-swapping this year! While we may not be able to visit our friends for holiday parties, we can still keep the holiday magic alive and Secret Snowflake is a great way to do so (and very wallet-friendly). Drawnames.com is super easy to set up and use and allows you to enter a wishlist so you can get what you really want and don't have to panic when you draw that friend who seems to have everything and need nothing. 
We hope you have a healthy, happy holiday season! Travel and stay safe!
Follow Campus Rec on Facebook and Instagram for more content!
Recent Posts
November 28, 2021

November 18, 2021

November 11, 2021