Winter is coming, Deacs! If you're anything like me, the cooler weather has me in a serious baking frenzy. Finding the balance between getting your cooking on and still preparing healthy meals can be a difficult line to navigate. Here are some of my favorite fall recipes to nourish both the body and the soul.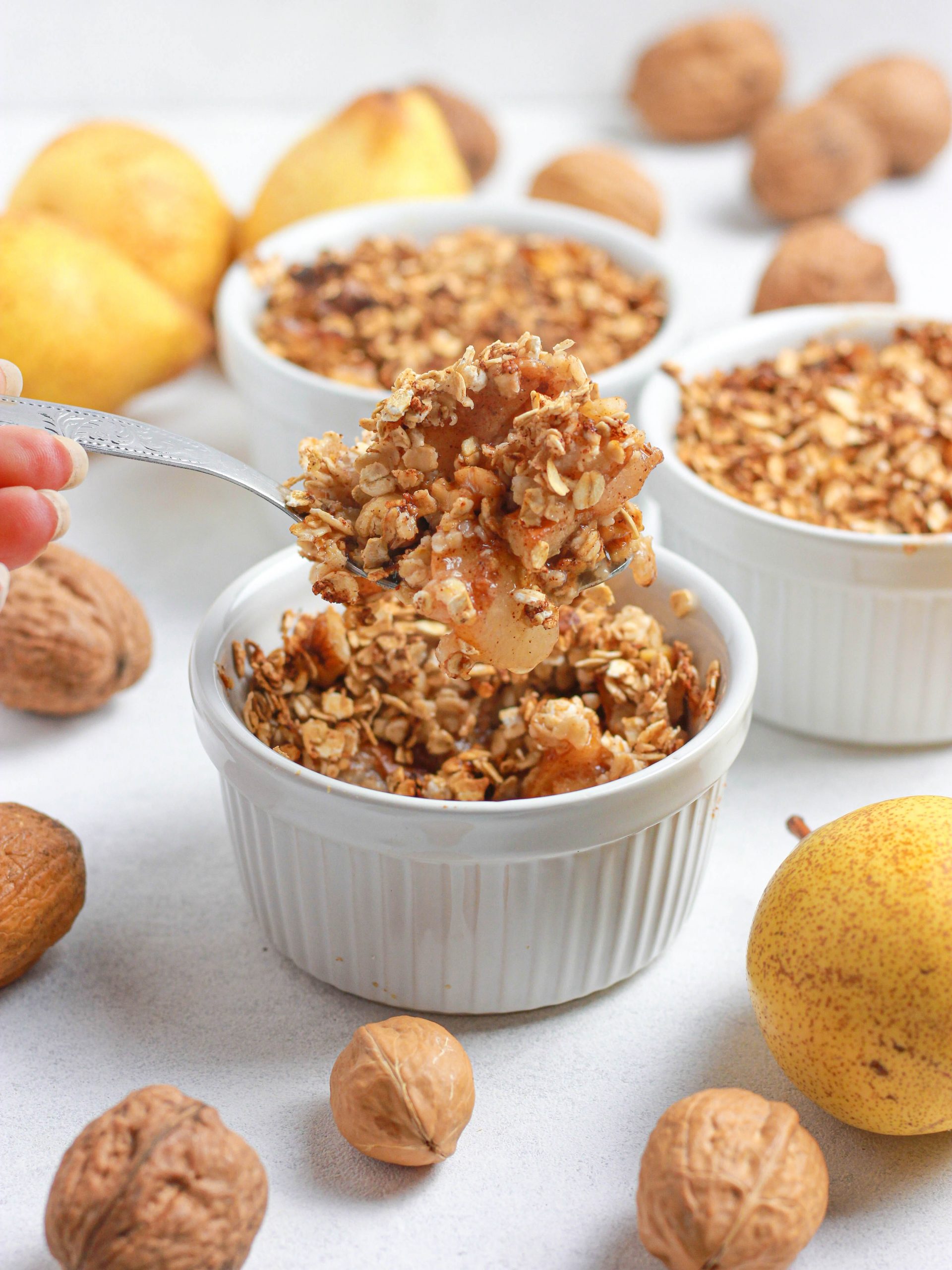 Loaded Sweet Potatoes
Did someone say dinner? These loaded sweet potatoes are easy, full of nourishment, and delicious — the perfect combination. All they take is 10-12 minutes in the microwave and then filling the potatoes to your heart's desire with toppings. This recipe calls for black beans, feta, roasted peppers, and parsley, but you can certainly substitute to your taste. Talk about the simplest meal ever!
Roasted Fall Veggie Bowl
Save your food dollars and make this one at home rather than trekking to Village Juice for the 200th time. This veggie bowl uses delicious fall vegetables and is the perfect lunch to whip up on a chilly November day. The recipe calls for farro, but can easily be substituted for quinoa or rice if you don't have farro on hand. All you need to do is roast your veggies, cook your grain, blend your dressing ingredients, and toss everything together. The full recipe can be found here.
Vegan Pumpkin Scones
Very few things make me quite as happy as curling up with a book, a scone, and a cup of tea. These pumpkin scones are the perfect treat for a fall afternoon. Best of all, this recipe is vegan and uses whole wheat flour, so you can enjoy them guilt-free (okay, maybe that doesn't make them HEALTHY, but we can pretend). Scones are definitely a more challenging baking adventure, but an undertaking that I personally love and a great activity for you and your roommate or your family on a chilly weekend afternoon. 
Apple Walnut Baked Oatmeal
I'll admit, it took me a while to get into oatmeal (it was actually Wake that turned my spirits around). Whether you're sold on traditional oatmeal or not, this baked oatmeal is the breakfast you've been waiting for. Skip the granola bar on the way to class and try this delicious, heartier breakfast. Not only is this recipe the perfect way to use up any leftover apples from your orchard trip, but it can be frozen for up to three months, so you can have breakfast on hand at all times. Check out this baked oatmeal for the perfect combination of healthy meets sweet.
Happy cooking to all! We hope these recipes can provide some food inspiration and whet your appetite!
Follow Campus Rec on Facebook and Instagram for more content!
Recent Posts
November 28, 2021

November 18, 2021

November 11, 2021