By: Maddie Boyer
We're all too familiar with that dreaded question: what's for dinner? With our lives as busy as they are, the last thing we want to do sometimes is figure out what to make, let alone make it. Enter meal planning! There are many benefits of meal planning beyond organization, and we've compiled a list to highlight why meal prep should be integrated into your life! Whether you prepare for five days or for one, this healthy habit has many reasons to love it.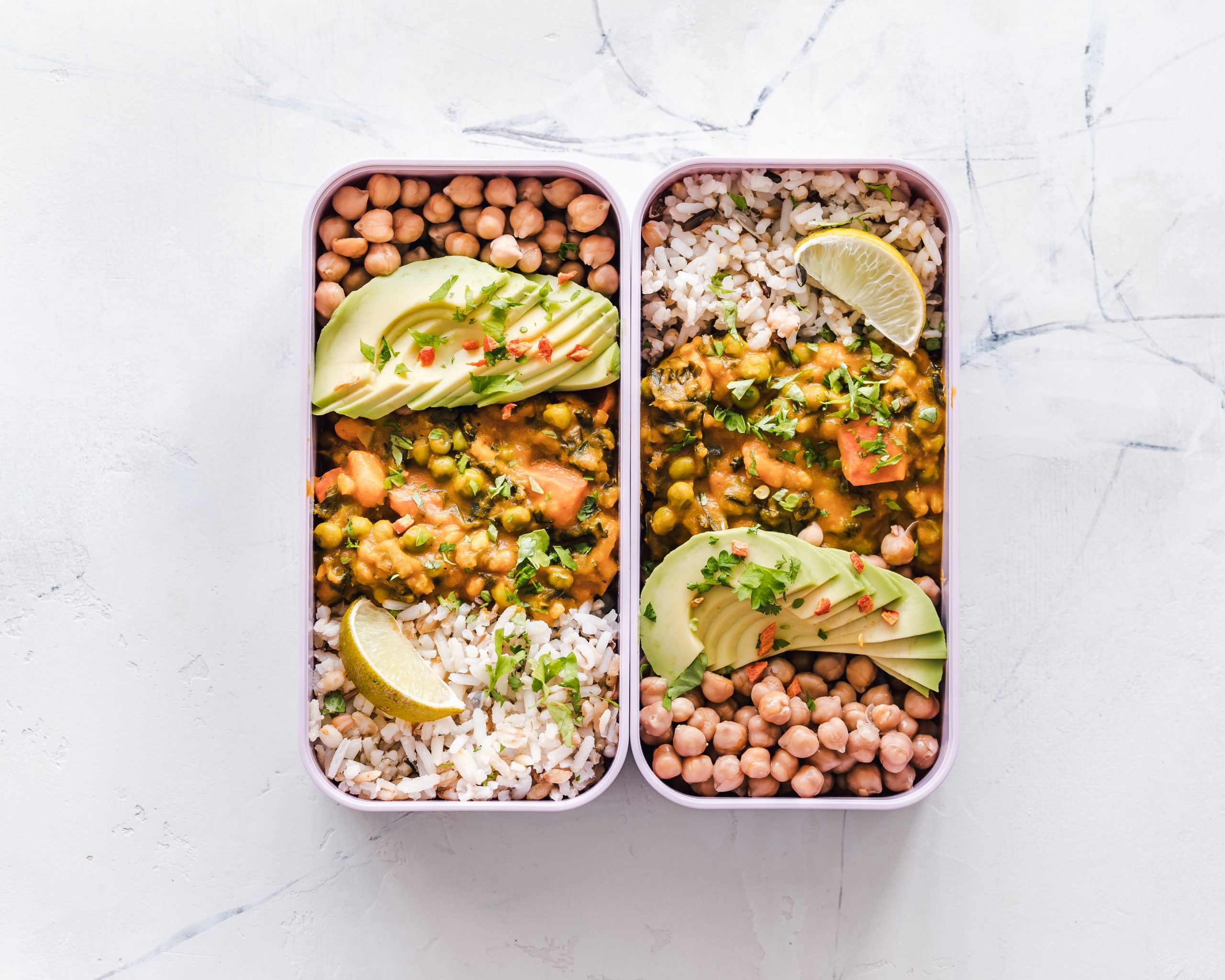 Cost 
Did you know that Americans are now spending more eating out than they are on groceries? While I love take-out as much as the next person, those food dollars add up quickly and can start to put a real strain on your wallet. Cooking at home can save a lot of money, and cooking in bulk can decrease the length and cost of your grocery bill. Your bank account with thank you!
Time
How much time do you spend worrying about food or actually preparing the food? I know that I've fallen victim to cooking something new every night and then realizing I don't have an ingredient, thus having to run to the store. By prepping meals, you can save your time, stress, and energy by cooking in one batch. Perfect for those busy nights when you need every second to study — just pop your prepped meal in the microwave to warm it up and feast!
Reduce Food Waste
Cutting down on food thrown away was one of my biggest motivators to begin meal prepping. It's far too easy to buy groceries and then overestimate how much of something you will actually need. Likewise, if you're not being mindful of your meals, you can easily end up throwing away those leftovers that get lost in the back of your fridge. Intentionally preparing food for the week, or even mapping out what you plan to eat and how much of an ingredient you will use, will help you avoid throwing away food. This is also a great way to exercise portion control!
Eat Better
It's no secret that home cooked meals are generally more nutritious than alternatives. However, prepping your meals can also save you from grabbing what's most convenient (and likely unhealthy) if you're rushed, because you've brought convenience to you! You also are able to eat more mindfully, as you can eat as soon as you feel hungry without having to worry about cooking and snacking through prep. With more focus on planning and preparing, you can ensure that you're feeling good about the ingredients in your food and always having something on hand.
While there are so many benefits to meal prepping, the idea of planning out all your meals may sound daunting. The great thing about incorporating meal prep into your life is that it can be adapted to fit your personal needs. Meal prep doesn't have to mean eating the same thing every night of the week. It can be as easy as picking out your vegetables, proteins, and starches for the week and mixing and matching accordingly. Meal prepping can actually increase your creativity and cooking abilities too, as you can spice things up with herbs, spices, and different flavors to keep things interesting. If you're overwhelmed by the idea of total meal prep, you also have flexibility in how frequently you incorporate it into your life. Perhaps you will prepare lunch for the week rather than every meal. Maybe for you, meal prep means simply planning out what you will eat every day rather than actually preparing it all in advance. Whatever fits your lifestyle, the benefits of meal prepping are sure to positively impact you should you choose to incorporate it into your routine.
Get prepping, get cooking, and enjoy!
Follow Campus Rec on Facebook and Instagram for more content!
Recent Posts
November 28, 2021

November 18, 2021

November 11, 2021