By: Bailey Larmore
We made it through Fall Break! It's a great time to enjoy seasonal treats – not just pumpkin bread and pumpkin spiced lattes. Here are some easy and delicious recipes that you can try out.
Baked Veggie Chips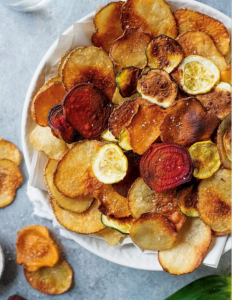 Great as a snack or appetizer, these crispy chips are simple, healthy, and easy to make. Use your vegetable of choice and pop them in the oven! To add a special twist, sprinkle on your favorite seasonings after baking.
Ingredients: 
Beets, zucchini, summer squash, rutabaga, taro, sweet potato, or white potato

Sea salt

Avocado oil
Find step by step instructions here!
Apple Harvest Salad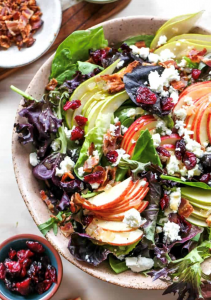 Salads aren't just for the summer – we have a dish for you that incorporates some sweet fall flavors. Apples and cranberries add pops of color. Drizzle on your favorite dressing or even make your own! 
Ingredients for 3 servings:
3.5 oz mixed greens

½ pear

½ apple 

⅙ cup dried cranberries

2 cooked & chopped bacon slices

⅙ cup feta cheese
In approximately 20 minutes, you can make this fun salad. Find all the details here! 
Squash Pasta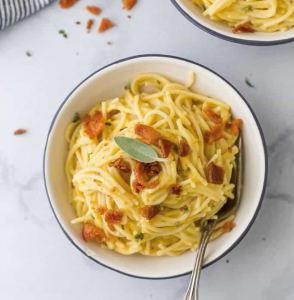 A warm bowl of pasta is one of my favorite meals! This recipe highlights fall produce and includes crisp bacon pieces. You can make this dish your own by using your favorite shape of pasta or adding a protein, like chicken.
Ingredients for 6 servings:
2 tablespoons butter

3 strips bacon

1 cup diced red onion

1 garlic clove

3 cups butternut squash cubes

1 cup low sodium chicken stock

1.5 tablespoons diced sage

1.5 tablespoons diced thyme

1 cup 2% milk

12 oz box of thin spaghetti

Salt to taste
This dish can even be gluten free! Get all the details here.
Pumpkin Chocolate Chip Cookies
Arguably the most popular dessert, the chocolate chip cookie, is getting spiced up!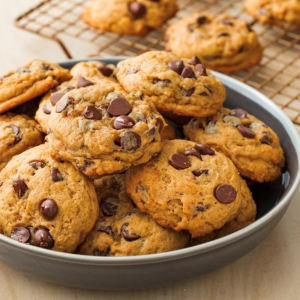 Ingredients for 35 cookies:
2.25 cups all-purpose flour

1 teaspoon baking soda

1 teaspoon pumpkin pie spice

½ teaspoon kosher salt

1 cup unsalted butter

¾ cup brown sugar

½ cup granulated sugar

¾ cup pumpkin purée

1 egg

2 teaspoon pure vanilla extract

2 cups semi-sweet chocolate chips
With only about 15 minutes of prep time, you'll want to check out these cookies here!
Have a fantastic week, everyone!
Follow Campus Rec on Facebook and Instagram for more content!
Recent Posts
November 28, 2021

November 18, 2021

November 11, 2021