By: Kristin Knight
Yesterday, Wake officially announced in-person classes will not resume this semester. While this decision may be disappointing for many of us, it's important that we find ways to be productive from home. With four and a half weeks of the semester remaining, hopefully we can come to appreciate the benefits of working from home, rather than just getting through it.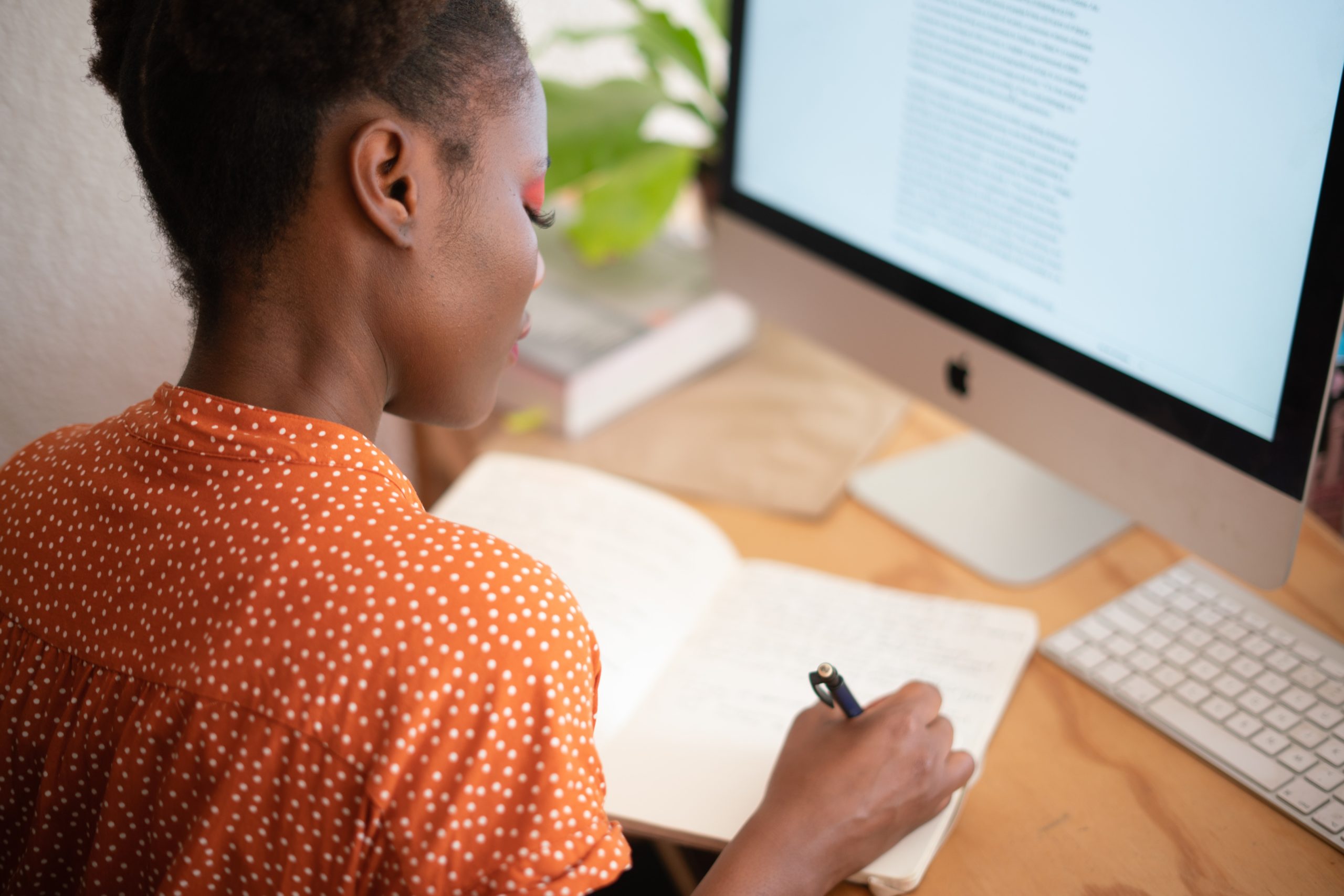 Dress like you're on campus
I know it sounds appealing to stay in pajamas all day, everyday. However, getting dressed like you would if you were going to class or work will help put you in a productive mindset. Curling up for a nap is all too easy if you're already in your pajamas; you don't have to dress business professional, but changing into a casual outfit is a good idea. 
Have a dedicated workspace
You don't need a home office or even a desk to be productive, but having a dedicated workspace will help you focus. If possible, try to avoid working on your couch or bed. Working from your dining room table or kitchen counter are good options if you don't have a more traditional workspace. Coming to your workspace each day will signal to your brain that it's time to be productive. Similarly, when you leave your workspace each evening, you'll know it's time to relax. 
Stick to a schedule
The freedom of working from home is a major benefit, however, it's also easy to lose track of time. Make a schedule with set wakeup and sleep times. If you normally had a morning or evening routine, stick to it. If not, check out this blog on creating a routine. With all the current uncertainty, adding structure and consistency to your days can increase productivity. 
Make daily to-do lists
Making a to-do list before you start your work everyday will help you stay organized and the tasks seem less daunting. Start by writing down everything you need to accomplish. I like to write my list on a sticky note and put it on my laptop or the wall in front of me so I can keep track of it throughout the day. It's also helpful to write the list in the order you want to accomplish each task. 
Use your calendar
Especially if you're working from home in a different timezone than Wake, I definitely recommend using your Google calendar. You don't want to show up late or completely miss your virtual class because you messed up the time change (or just lost track of time). Adding classes to your calendar with a notification at least 15 minutes before will help you stay on track.
Make "rules" with other people in your home
If you're living with roommates or family, it's a good idea to set some rules. If you're with roommates, make sure they know when you're planning to do work so that they don't distract you. Better yet, try all following the same schedule to help keep each other accountable.
If you're at home, it may be hard for parents and siblings to remember you still have work to do. Let them know not to distract you during certain hours, so you can get your work done and have time for family time later. 
Take breaks
Taking breaks can actually help you be more productive, but make sure the time doesn't get away from you. Take a break for a specific purpose like getting a snack, checking social media, or practicing some self-care. If you notice your 15 minute breaks turning into an hour, set a timer to help you stay on schedule. 
Get outside
We'd all rather be on campus, so having to work from home can feel boring and depressing. Getting outside is a great way to boost your mood. Go for a walk if that's currently allowed in your state or just enjoy the sunshine and fresh air from your backyard or balcony. This will help you feel energized and ready to get back to work. 
Use free-time wisely
With class work, you might still be pretty busy during the week, but not being able to leave your house on the weekends is certainly creating more free-time than you're probably used to. By all means, relax, binge some Netflix, and enjoy being able to be lazy. However, using free-time to your advantage will make the days less boring and make you feel accomplished. Consider working on your resume, taking online classes, or finally cleaning out your closet. 
Stay connected
Mental health is an important part of being productive. Make sure to stay in touch with friends and family by scheduling virtual face-to-face conversations everyday. Socializing helps take your mind off work or other stressors in your life, so you can be more productive when you do get back to work. Also, with everything going on right now, it's more important than ever to stay in touch with loved ones.
Hopefully these tips will help you stay productive while working from home for the next few weeks. For more resources, check out Wake's Keep Learning website. Share your #WFH posts with us on Instagram (@wfucampusrec) for a chance to be featured!
Follow Campus Rec on Facebook and Instagram for more content!
Recent Posts
November 28, 2021

November 18, 2021

November 11, 2021